Indoor Warehouse Solutions
Holophane® warehouse lighting solutions feature energy-efficient LED luminaires and advanced controls to help you slash energy costs, minimize maintenance and more!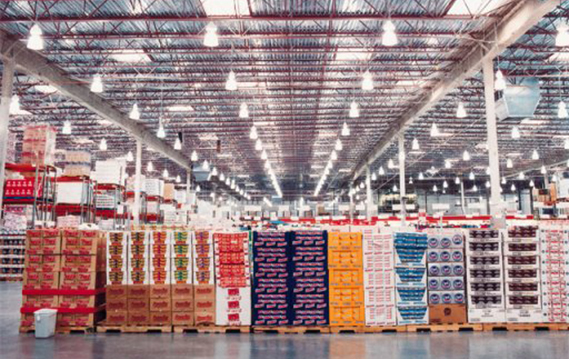 Indoor Lighting and Controls
Holophane® warehouse LED lighting and controls solutions help you comply with codes, use energy efficiently and enable productivity. The combination not only enhances your work space, it can save you up to 70% in energy savings over HID.
Indoor Warehouse Applications
Racks and Loading Dock
Our industrial lighting solutions offer superior performance and reliability, supporting safety and efficiency in storage rack aisles and loading dock areas.
Task Lighting
Industrial task lighting products let you place light where you need it most – to aid safety, quality control and operator productivity.
Cold Storage
Holophane® LED cold-storage lighting and controls solutions enable energy and maintenance savings over traditional light sources, while supporting employee productivity with quality task lighting.
Outdoor Warehouse Solutions
Holophane outdoor lighting solutions can help warehouse facilities enhance exterior safety and security through improved illumination while also helping to lower related operational costs.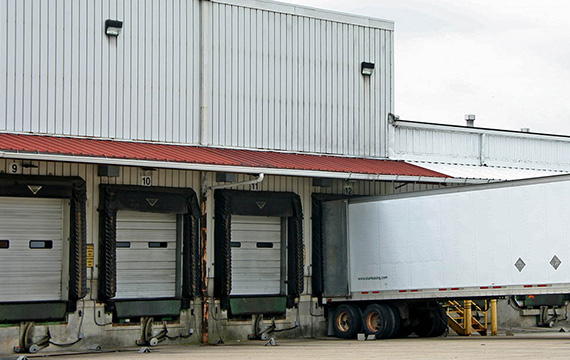 Outdoor Lighting and Controls
Energy efficient and virtually maintenance free, our outdoor LED solutions typically reduce energy costs by 60% or more over HID fixtures.
Outdoor Warehouse Applications
Building Exteriors
Our Wallpack LED product line provides low-maintenance, energy-efficient solutions for building exteriors and doorways throughout the entire facility.
Parking Lots
From high-mast systems to traditional cobra-head or flood luminaires, we can provide you a wide array of LED solutions suited specifically to the size and shape of your facility parking areas.
Access and Service Roads
Access and service roads on your site can be illuminated with roadway products that can provide up to 70% energy savings over HID while reducing maintenance by at least 50%.
Outdoor Featured Products