HLDM™ with Care222® Technology
Cutting Edge UV Disinfection Technology for Industrial Spaces
Key Features of HLDM™ with Care222®
What goes best with superior lighting? Peace of Mind.
Options
3in diameter
6in long
Single module
Reliability
Holophane provides consistent solutions for industrial spaces
Flexibility
Stem, Surface, and Cable mounting options allow for seamless installation in countless industrial applications
Additional Options of HLDM™ with Care222®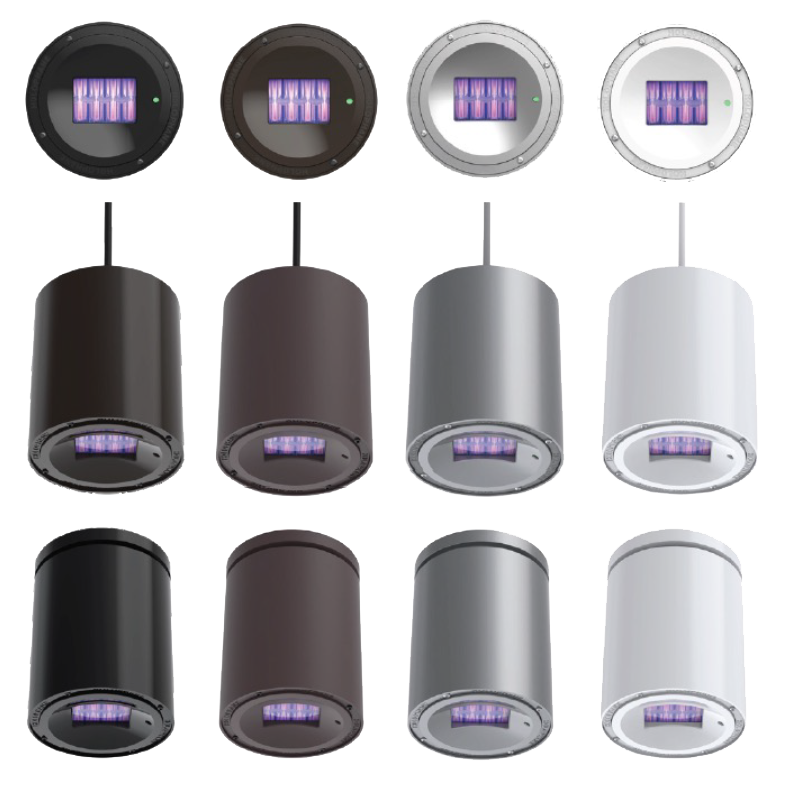 Can have different colors on tops and bottoms


Dosing module



Sealed Face Plate
*All references to "disinfection" are referring generally to bioburden reduction and are not intended to refer to any specific definition of the term as may be used for other purposes by the U.S. Food and Drug Administration or the U.S. Environmental Protection Agency. Bioburden reduction of is a function of fixture run time and the distance to the UV light source, airflow, room size, shadow areas and/or other factors, and the level of reduction will vary within a specific space. This fixture is not intended for use in the cure, mitigation or prevention of disease and is not certified or approved for use as a medical device by the FDA. It is the obligation of the end-user to consult with appropriately qualified Professional Engineer(s), a Certified Infection Control professional and a Certified Industrial Hygienist, as applicable, to determine whether this fixture meets the applicable requirements for system performance, code compliance, safety (including safety and hazard alerting signs), suitability and effectiveness for use in a particular application design. In no event will Acuity Brands Lighting be responsible for any loss resulting from any use of this fixture in an application design.