Originally launched in 1998, the Holophane® Mongoose® brought to lighting an advanced optical system that provided unequalled performance in lighting both roadways and large areas. It has since been used in countless applications, with hundreds of thousands of units installed. Multiple lighting distributions & mounting options combined with the ability to tilt the fixture offer unequalled performance and flexibility in a diverse set of applications ranging from interstates to parking lots.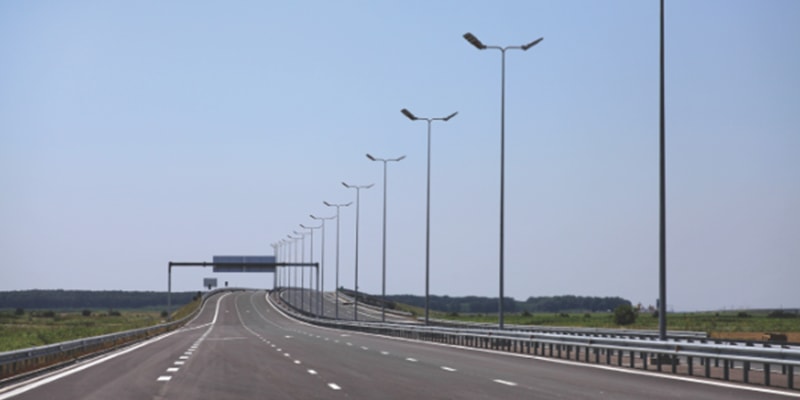 Roadway Lighting
With up to 45 degrees of tilt, the Mongoose family offers a portfolio of true setback options for offset roadway lighting. Mongoose LED can provide up to 60% reduction in energy cost over HID cobra head alternatives in setback applications. This is coupled with a minimum of 50% reduction in maintenance costs while extending fixture life to 100K hrs. Also, the hallmark of offset lighting is reduced installation costs due to a reduction in pipe and wire - further reducing your total cost of ownership.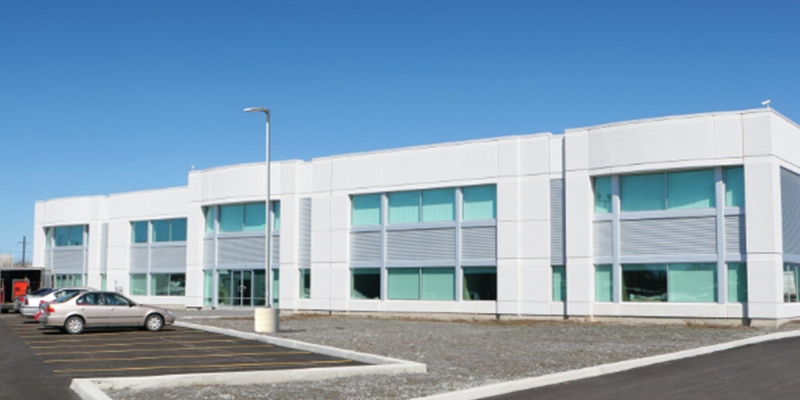 Area Lighting
For area and site lighting applications, the Mongoose LED family provides a very attractive and flexible alternative to traditional shoebox area lighting, while achieving up to 60% reduction in energy cost over HID incumbents. With a universal mount architectural arm and multiple other mounting options, virtually any area application is possible with Mongoose LED.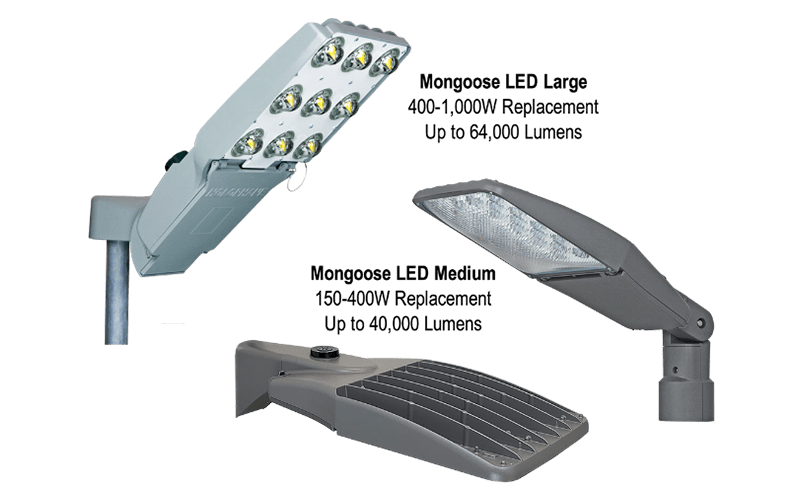 Innovation, Flexibility & Reliability
The Mongoose LED is the most technologically advanced luminaire available today for both roadway lighting and area lighting applications. The Mongoose LED provides an energy-saving and sustainable solution for applications that typically used 150-1,000 watt HID luminaires.
From durable, high performance glass optics and highly engineered thermal management, to tilt options, tool-less entry and multiple mounting configurations, the new Mongoose LED is a true game changer for the outdoor lighting industry. One that is ultimately worthy of the name and legacy of the Holophane Mongoose.
150-1,000 watt

HID replacement solutions

Prismatic glass refractor

for visual comfort

Long system life

rated for > 100,000 at 25°C, L70

IP rated construction

- IP66 rated glass optical and IP65 rated electrical enclosure

20kV/10kA

extreme surge protection standard

Multiple distributions

for any roadway or area lighting application
Mounting options

- Horizontal mast arm, vertical tenon and square or round architectural pole mounting

0°to 45° fixture tilt

for flexibility in offset applications

Zero-uplight features

to protect the night skies

Occupancy sensor options

for energy saving control

Advanced network controls

from nLight® and DTL® that optimize your energy and maintenance savings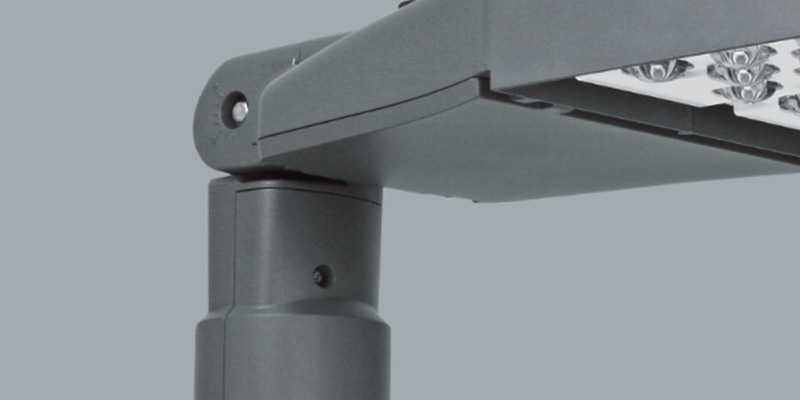 Mounting to a 2" vertical tenon provides the ability to tilt the fixture from level/horizontal up to 45 degrees tilt, providing flexibility in application design and maximize pole spacing.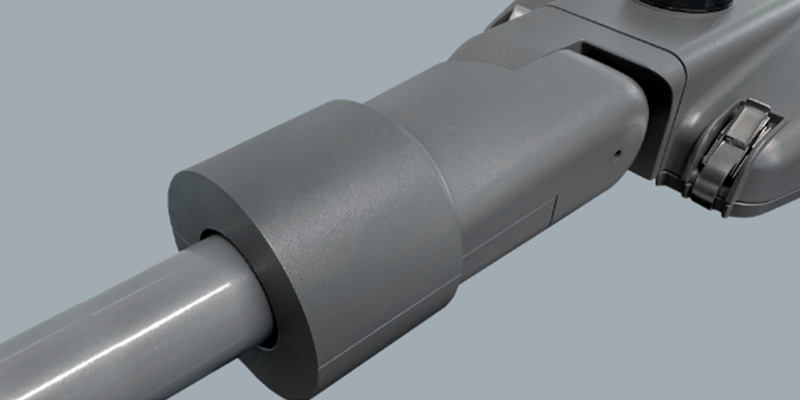 For conventional mast arm applications, the Mongoose LED family can also be mounted to a 2" horizontal mast arm, again with the ability to tilt up to 45 degrees.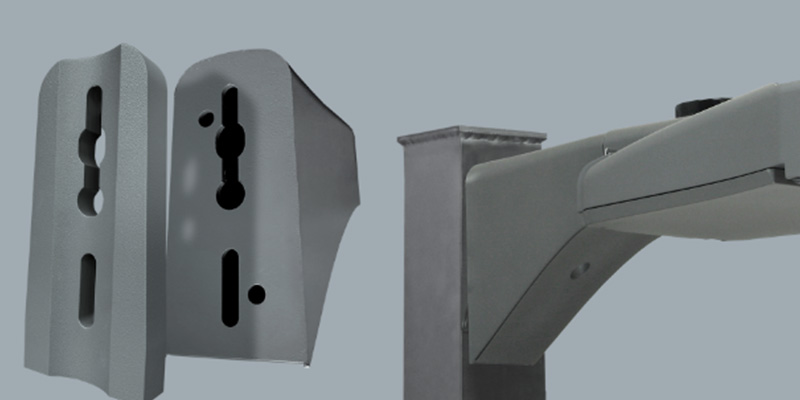 Perfect for retrofit installations, the Mongoose universal mount arm provides the ability to mount to almost any architectural pole, whether square or round.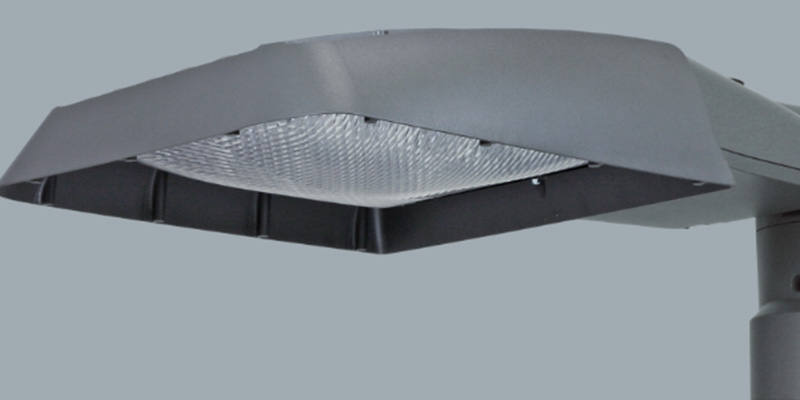 Mongoose LED offers zero-uplight and house-side shield options to aid in eliminating light trespass and sky-glow. The Mongoose LED Medium also offers a prismatic glass refractor for additional visual comfort. The refractor can also be combined with a skirt to retain zero-uplight distribution.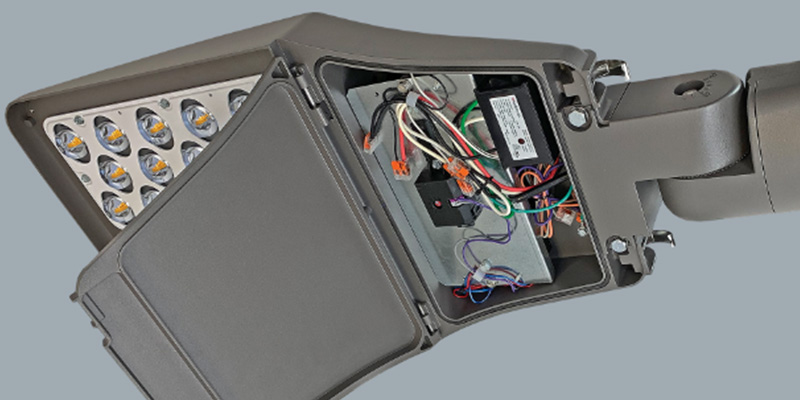 Ease of installation and maintenance is always a core tenet in all Holophane luminaires. The Mongoose family provides either a removable power door (Large) or removable power tray (Medium) along with other user-friendly features.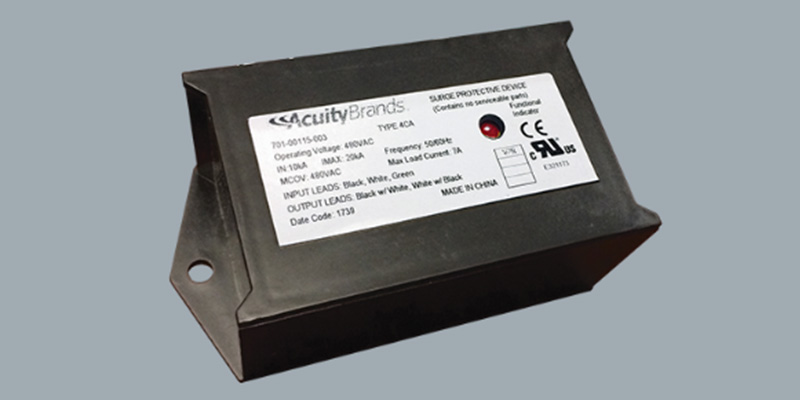 To protect your LED investment and help ensure reliability of operation, the Mongoose LED family comes standard with industry-leading 20kV/10kA extreme surge protection.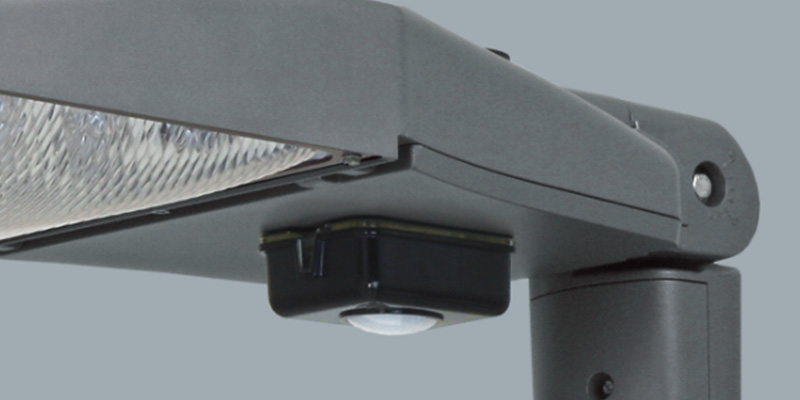 Additional control, energy savings and maintenance savings can be obtained through the wide variety of controls options available in the Mongoose family. These range from 20-year DTL® photocontrols, to occupancy/daylight sensors, including nLight® AIR wireless network controls.
---