Durable, energy-efficient and beautiful, the Holophane® Tear Drop LED family of outdoor lighting products combine the latest in lighting and controls technology with the elegance of period-style outdoor lighting. From the sparkling beauty of our prismatic glass luminaires to visually comfortable nighttime appearance, Holophane offers a complete portfolio of form factors and lumen packages to address all of your roadway and area lighting applications.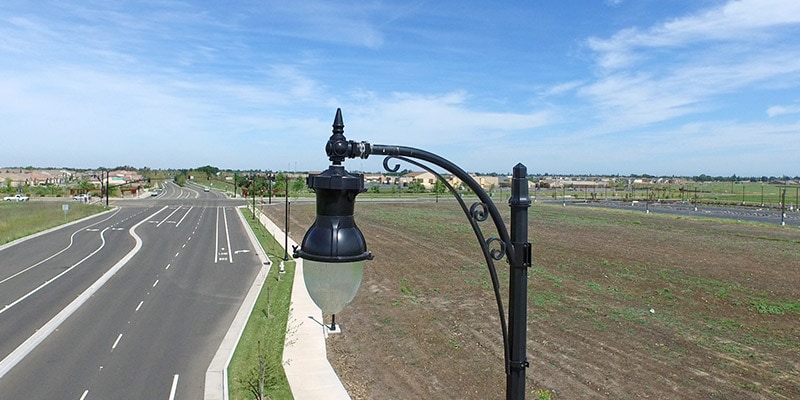 Utilities
Lineman-friendly features make Holophane LED Tear Drop lights easy to install; their long, reliable operating life reduces the hassle of lighting grid maintenance (especially when paired with Acuity Brands® smart controls). Features such as toolless entry and pre-wired terminal block are just a few reasons that utilities prefer Holophane products to simplify their job.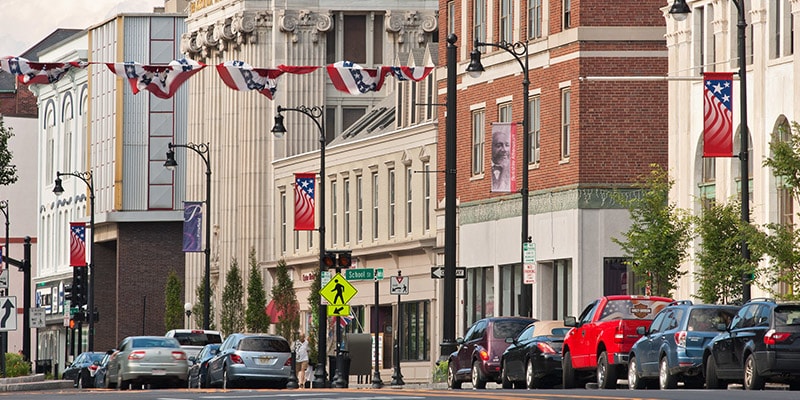 Municipalities
Energy efficiency and holistic longevity make the Holophane Tear Drop portfolio the ultimate sustainable solution for renovating legacy streetlights. Holophane Tear Drop lights provide the lowest total cost of ownership through reduced operational costs and a long, reliable operating life.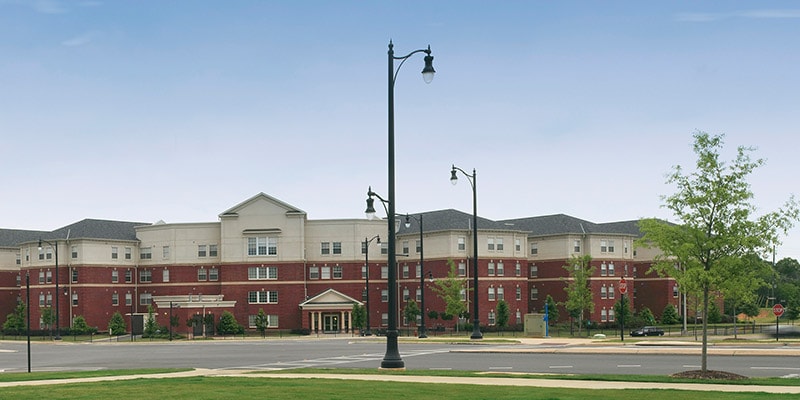 Commercial and Government
From business parks to college campuses and military bases, Holophane LED Tear Drop lights provide a reliable, affordable lighting solution that enhances the architectural appeal of your site. With a wide assortment of energy-saving form factors, lumen packages and distributions, our Tear Drop lights provide you a superior level of application flexibility.
50-400 watt

HID replacement solutions

Multiple form factors

configuration from two housings and three optics

Two sizes

for either roadway or pedestrian scale applications

Prismatic glass

for sparkling daytime appeal and visual comfort at night

Tempered, frosted, flat glass optic

for zero-uplight distribution

High lumens per watt

with lumen packages up to over

34,000 lumens

Multiple distributions

for any roadway or area lighting application

Optional uplight refractor

feature available
2700K, 3000K, 4000K and 5000K

CCT available

Utility-friendly design

simplifies installation and maintenance

Long system life

rated for > 100,000 hours at 25°C, L84

Advanced network controls

from DTL® and nLight® AIR that optimize your energy and maintenance savings

Field-adjustable lumen output

module available

IP rated construction

- IP66 rated glass optical and IP65 rated electrical enclosure

OEM certified retrofit kits

available for existing Holophane HID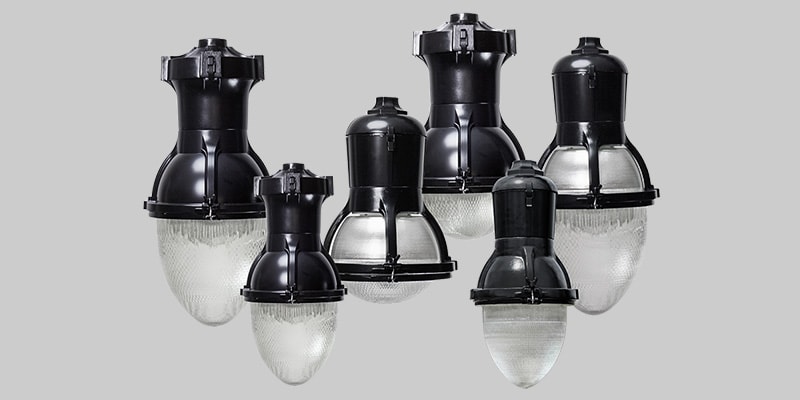 Solutions for Both Roadway & Pedestrian Scale
The Holophane® Tear Drop LED family is available in both a large urban/roadway scale (MPL3 & ESL3) as well as a smaller pedestrian ¾ scale (MSPL2 & ESPL2). This allows you to create a layered aesthetic design to your streetscape or area lighting application.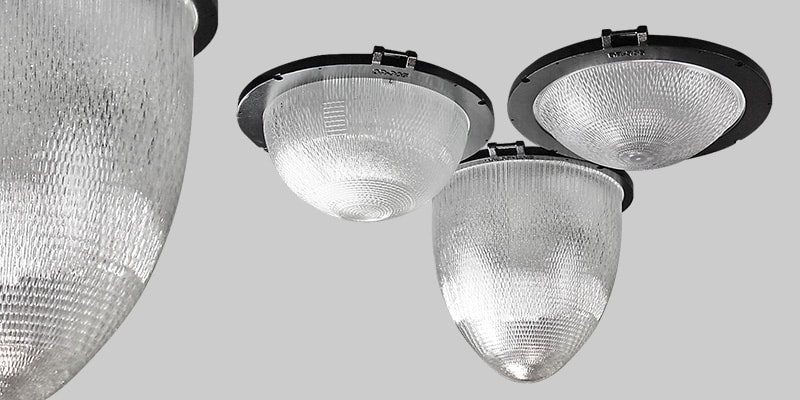 Visually Comfortable Prismatic Glass
Three durable prismatic glass refractor shapes are available to provide a durable solution that sparkles by day and is visually comfortable at night. Plus, these products don't just look beautiful, they also provide industry-leading performance with high uniformity and operational efficiency.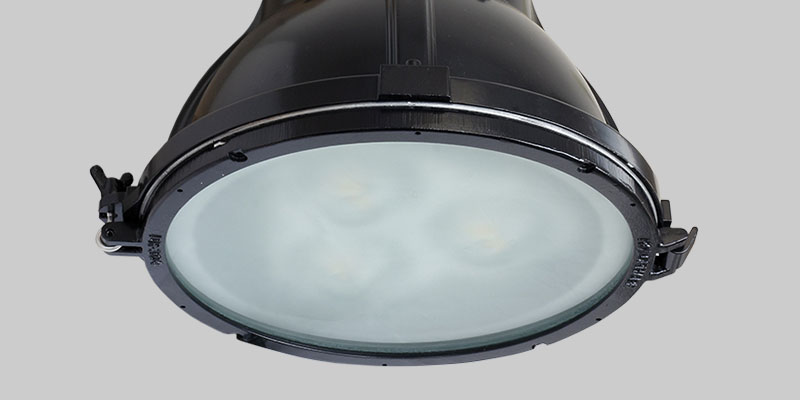 Zero-Uplight Flat Glass Optic
Our new tempered Flat Glass Optic protects the night skies with zero-uplight distribution. The glass is frosted to also offer a visually comfortable solution.
Two Housing Styles
Both sizes are available in either of two popular housing styles. Choose from the Memphis® family (left) or the Esplanade® family (right) to provide the optimal architectural statement in your application.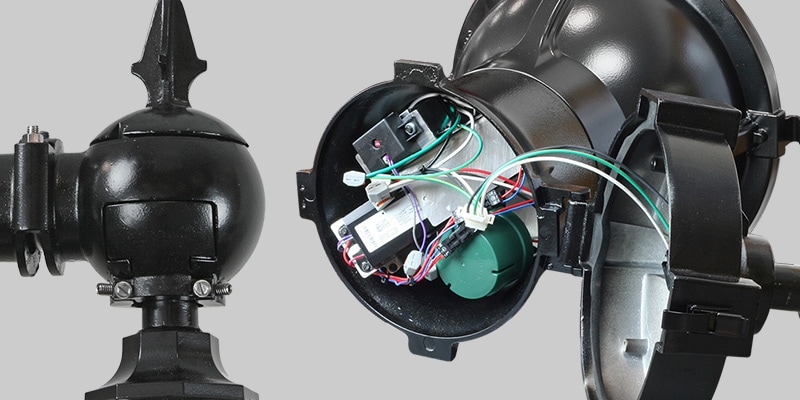 Utility-Friendly Features
Each series provides multiple utility-friendly features to simplify installation and maintenance. Features like our new Quick-mount Fitter to toolless entry and pre-wired terminal block all make installation and maintenance simpler and faster.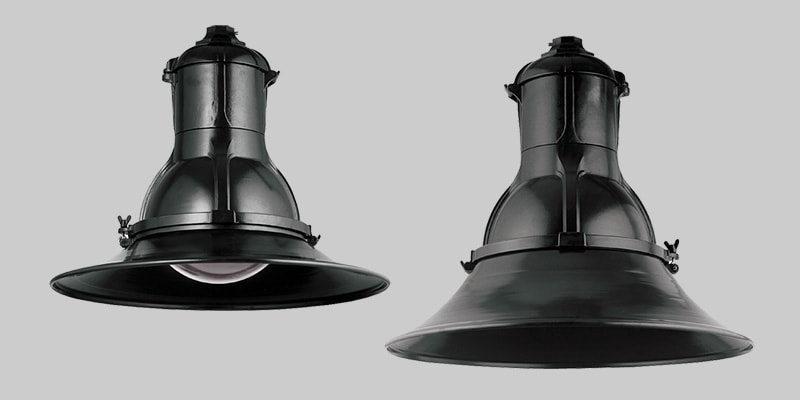 Decorative Skirt Options
Decorative skirt options can also be utilized to give your luminaire a more unique appearance or even further reduce uplight or light trespass. Skirts are configurable in either "deep" or "shallow" styles.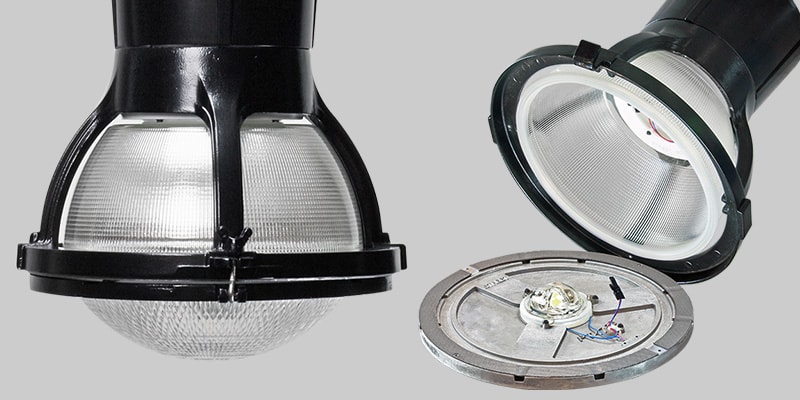 Uplight Option
For those desiring an even more unique architectural look, the Tear Drop LED III Large is also available with an optional prismatic glass uplight refractor. This refractor utilizes an additional LED light source to produce a moderate amount of uplight to augment the appearance of the fixture.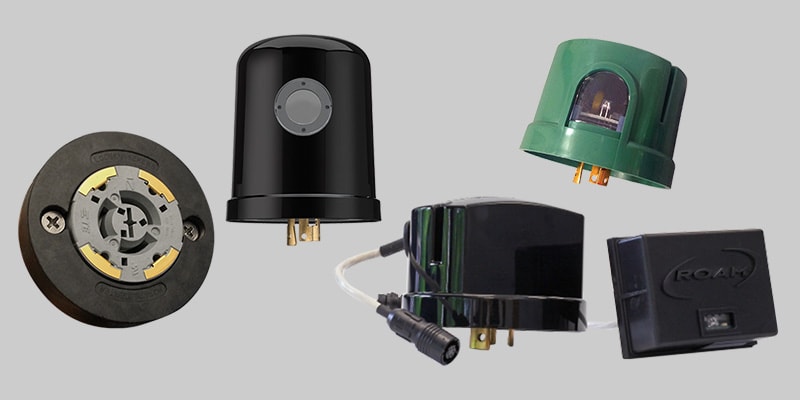 Advanced Controls
The Holophane Tear Drop LED family is available with a variety of control options ranging from dusk-to-dawn products to smart network solutions from DTL® and nLight® AIR. The control nodes can be configured for mounting either internally or externally (on arm/fitter).
LED Retrofit Kits for HID
The LED Retrofit Kits for Holophane's Large Tear Drop HID (ESU & MPU) and Pedestrian Tear Drop HID (ESP & MSP) fixtures are the exact same components used on our LED products. This ensures optimal performance, thermal management and that the securely mounted kits will not vibrate loose. Take advantage of your existing HID fixtures by installing the only LED retrofit kit designed specifically for that product.
---