Indoor Automotive Solutions
From the showroom floor in a dealership to the unveiling of next year's model to your investors at the plant, Holophane® LED lighting solutions will help show your product in its best possible light.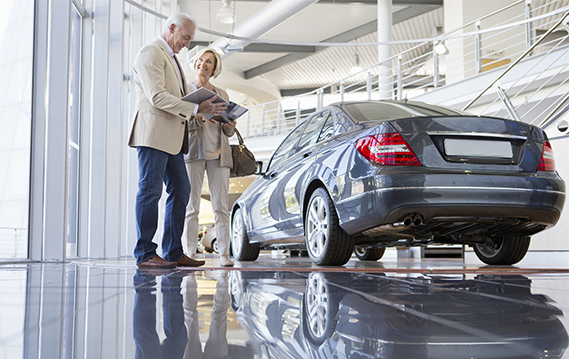 Indoor Lighting and Controls
Holophane® lighting and controls solutions help create dynamic, engaging and energy-efficient lighting environments. LED lighting and controls can reduce energy and maintenance costs to help your bottom line.
Indoor Automotive Applications
Dealer Showroom
Your customers are looking during business hours and after. Holophane® LED lighting with high CRI can help showcase the merchandise that counts — whether you are there or not.
Factory/Manufacturing
Today's automotive manufacturing facilities are icons of efficiency. Holophane® LED luminaires with patented borosilicate glass provide attractive solutions to illuminate your space, glare-free.
Service Bay
Greasy and dull or neat and well illuminated, you know what your customers prefer. Holophane® LED high bays are great for higher ceilings, while LED strip lights are perfect for lower ceilings.
Outdoor Automotive Solutions
Holophane® outdoor solutions excel at providing all the lighting elements that can be critical to dealer success — high uniformity, good vertical footcandles and high color rendering index (CRI).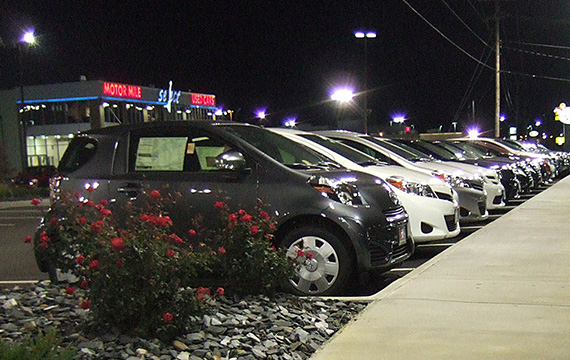 Outdoor Lighting and Controls
By including networked controls in your energy-efficient Holophane outdoor lighting design, you can schedule dimming and perform monitoring and diagnostics that can help you further increase your energy savings.
Outdoor Automotive Applications
Building Exteriors
Our Wallpack LED product line provides low-maintenance, energy-efficient solutions for building exteriors and doorways throughout your dealership.
Dealership Lots
From high mast systems to traditional cobrahead or flood luminaires, we can provide you a wide array of LED solutions suited specifically to the size and shape of your dealership lot.
Access and Service Roads
Access and service roads on your site can be illuminated with roadway products that can provide up to 70% energy savings over HID while reducing maintenance by at least 50%.
Outdoor Featured Products