Indoor Commercial Solutions
The Holophane® product portfolio of LED office lighting and controls provides solutions for the changing needs of the work environment.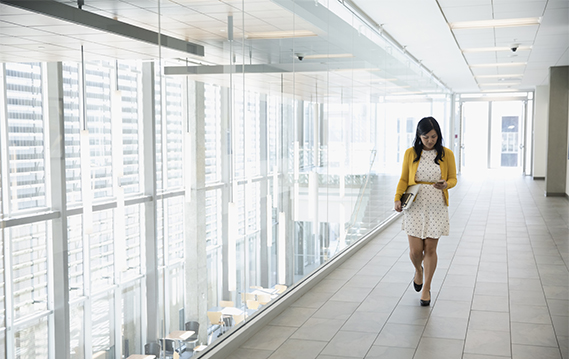 Indoor Lighting and Controls
Holophane® indoor LED lighting and controls solutions help you provide a well-illuminated work environment with controllability. The combination enhances the versatility of the evolving work space.
Indoor Commercial Applications
Task Lighting
Task lighting products let you place light where you need it most – to provide the best visibility in the work area.
Open Offices
Lighting controls and zone configurations help provide a solution for modular, reconfigurable work areas used for a variety of purposes requiring flexible illumination.
Stairwell and Corridor
Small-space lighting such as strip lights and emergency lighting provides paths of egress with regulated illumination and emergency power back-up so they are illuminated when you need them.
Outdoor Commercial Solutions
The Holophane® brand offers a wide variety of outdoor lighting solutions for commercial applications including wall packs, floodlights and parking area lighting.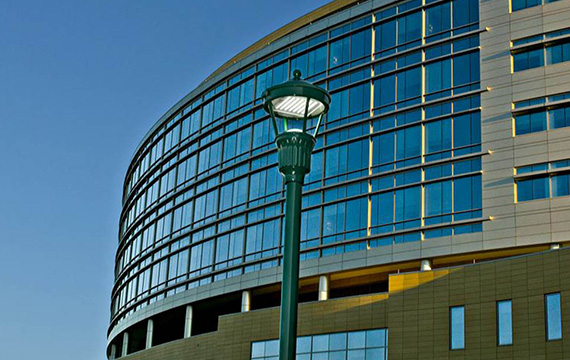 Outdoor Lighting and Controls
Networked controls can be added in your Holophane outdoor lighting design, allowing you to schedule dimming and perform monitoring and diagnostics that can help you further reduce your energy costs.
Outdoor Commercial Applications
Access and Service Roads
Access and service roads in office parks and campuses can be illuminated with roadway products that can provide up to 70% energy savings over HID while reducing maintenance by at least 50%.
Parking Lot and Garage
For parking lots and parking garages, our reliable, energy-efficient lighting solutions can improve illumination, helping enhance safety and visual comfort for drivers and pedestrians.
Building Exteriors
Our Wallpack LED product line provides low-maintenance, energy-efficient solutions for building exteriors and doorways throughout the entire site.
Outdoor Featured Products