Exceptional products, services, and technology to help differentiate your
Department of Transportation (DOT) project.
Elevate Department of Transportation Applications
Explore lighting and technology solutions that can bring unique value to DOTs.

Deco-Functional Outdoor Luminaires from Cyclone
Discover contemporary, superior-quality outdoor luminaires designed for street and roadway applications from Cyclone that focus on photometric performance, sturdy construction, and tool-free maintenance in a wide range of luminaire styles to complete your project.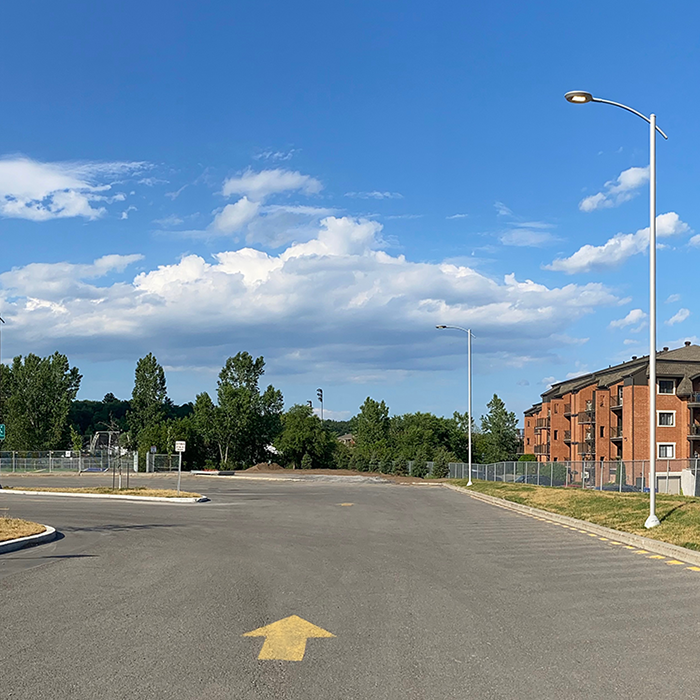 Deco-Functional Outdoor Luminaires from Cyclone

Holophane Poles
Experience the heritage of Holophane with the industry's most complete portfolio of poles, arms and pole accessories. Also, get the details on our SiteLink® Pole Systems, an extruded aluminum shaft with up to four self-contained tracks for mounting equipment such as luminaires, banners, traffic lights, and more.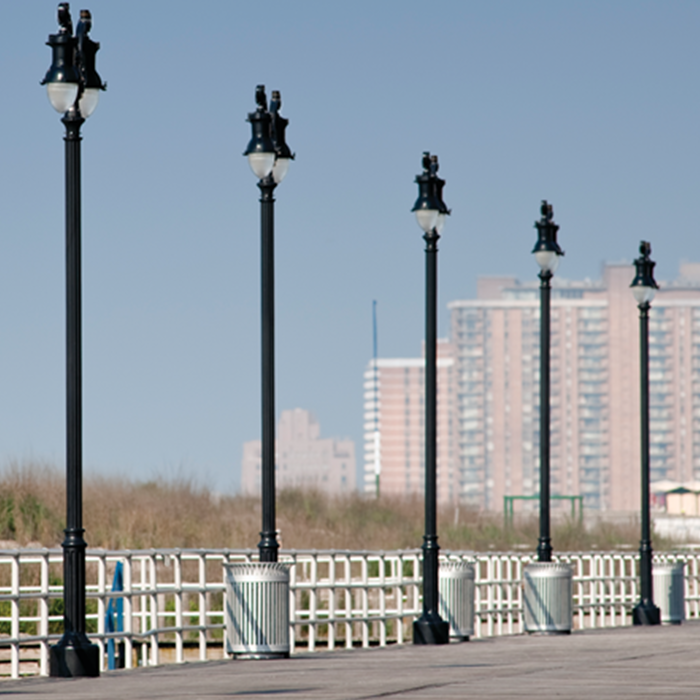 Highmast Lowering Device System
Since 1970, Holophane has been the most reliable supplier of high mast systems in the world. Holophane has the largest established base of high mast systems in the industry, with over 40,000 installed worldwide. Holophane stands behind every lowering device it has supplied, from the first systems installed in the early 1970's to today's installations at major ports, highways, correctional facilities, railroads and many other applications around the world.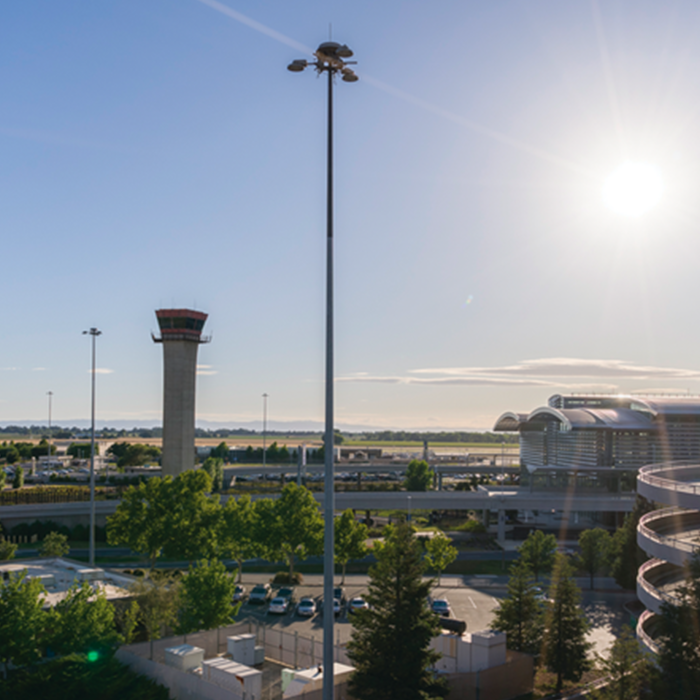 High Mast Lowering Devices

Dark to Light® DIN Itron® Ready Networked Photocontrols
The DIN networked photocontrol combines the reliability of a 20-year operating life LED photocontrol with the performance of the Itron® network platform for unparalleled functionality and adaptive control of street lighting systems.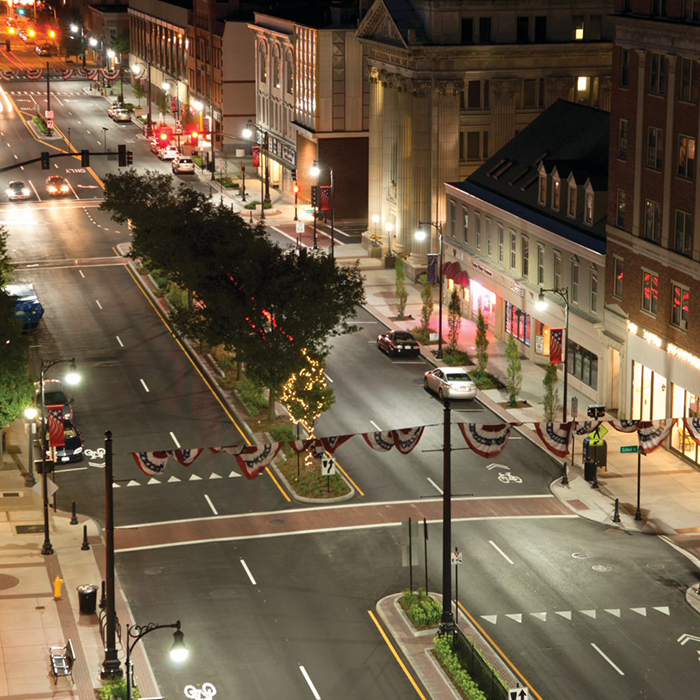 Dark to Light® DIN Itron® Ready Networked Photocontrols

Charleston, WV
Your street and roadway lighting must provide the necessary illumination to enhance driver and pedestrian safety and visual acuity. See how the city of Charleston, WV replaced high pressure sodium luminaires for 567 high mast fixtures to create clarity through their mountain region.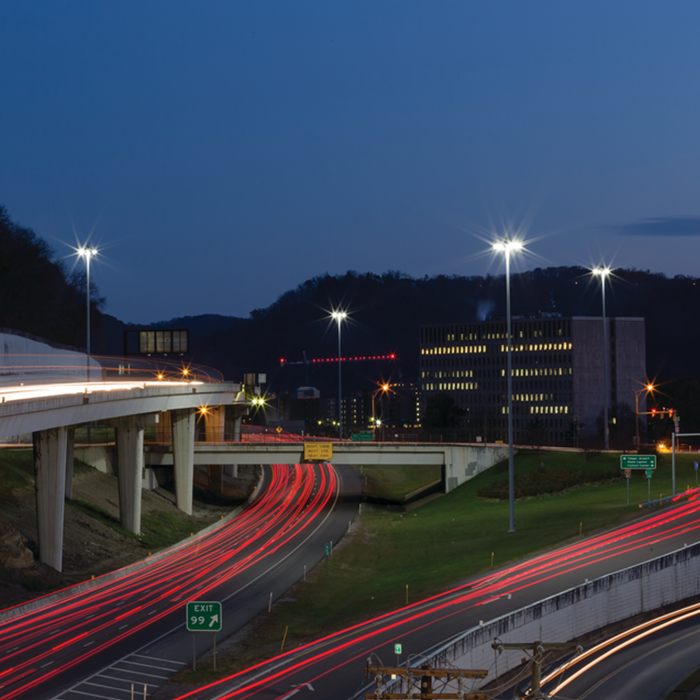 Get Inspired - Charleston, WV

City of Canton
The City of Canton owns and operates the lighting system illuminating the interchange of U.S. Route 62 and Interstate 77 and wanted to create a safer environment for drivers while significantly reducing energy consumption and maintenance. Upgrading to LED reduced their energy costs by 35%.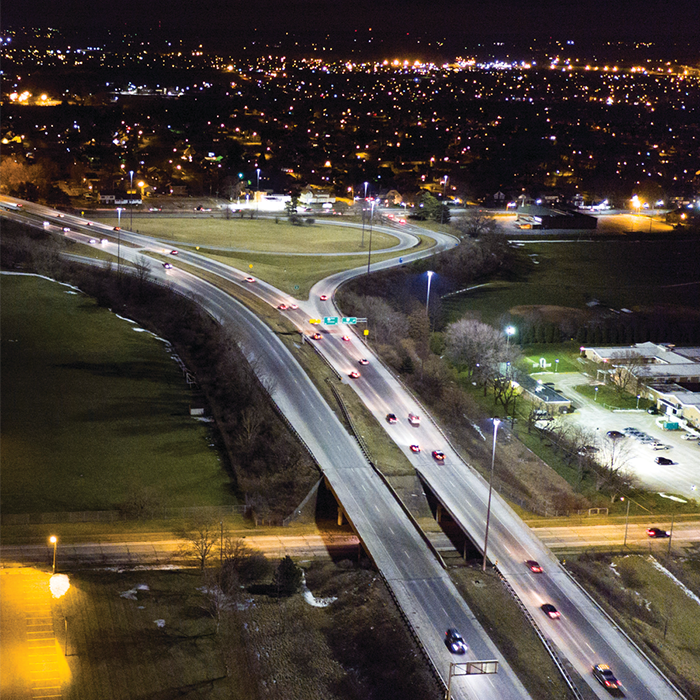 Get Inspired - City of Canton

Maine DOT
Maine DOT's outdated high pressure sodium fixtures were consuming 3,000-watts per tower, resulting in energy costs of $200 per month, per tower. To reduce cost, the lighting was shut off from 11 p.m. to 6 a.m., which was not an ideal solution for nighttime drivers. Maine DOT needed a cost-effective solution that would allow lights to remain on throughout the night. Longevity and energy savings were also key priorities when searching for new fixtures.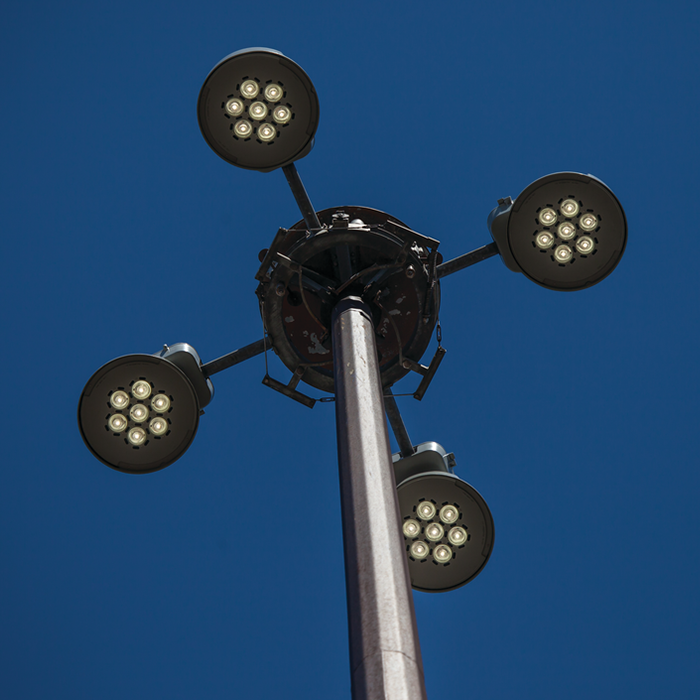 Highway 101
Drivers along U.S. Highway 101 west of Olympia, Washington enjoy whiter light and greater uniformity as the result of the first LED lighting system installed along an American freeway. The Washington State Department of Transportation (WSDOT) installed 88 Autobahn ATB2 luminaires from American Electric Lighting® (AEL) along a 1.3 mile stretch of roadway near Black Lake Boulevard as a pilot project.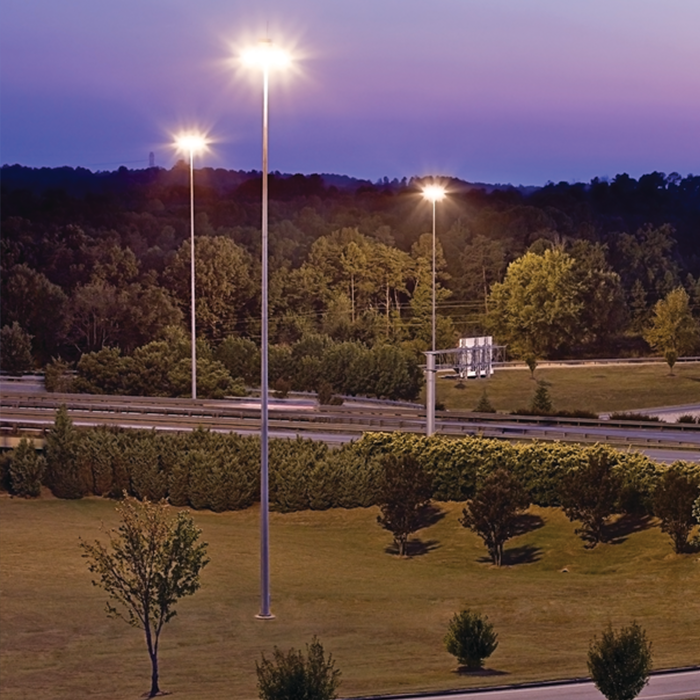 Get Inspired - Highway 101
Sign Up for BrightConnect

Stay up-to-date with information on the latest lighting and controls solutions from Holophane right in your inbox!


Get in Touch With Your Holophane Expert
We are standing by to help you find the right lighting solution for your project. A Holophane expert will be in touch with you.