Lighting in food processing environments must deliver high levels of visibility and uniformity that can withstand daily wash downs. Proper lighting can help to create safer, more sanitary, and usable environments while providing effective and energy-efficient illumination capable of reducing maintenance costs by up to 40%.  Our solutions meet these needs, addressing optimal color rendering, vertical illumination, durability, and adaptability for special ceilings.
Food Processing Lighting Solutions
Look to us for support and reliable products that will aid in safety, promote productivity, reduce energy costs, and have a positive impact on the environment. Leverage some of the world's most respected brands in lighting and intelligent spaces and choose from a broad product portfolio to meet the needs of every space of your food and beverage facility. Explore our product recommendations for each space.
Lighting Controls – Maximize Your Return​
Featured Solutions for Food Processing Facilities

Food Processing Certifications and Ratings
Holophane luminaires developed for areas requiring NSF certification are expressly designed to assure that bacteria and molds have no crevices or recesses in which to thrive. Surfaces are constructed of a non-toxic material, and all openings are sealed and gasketed. Public health officials and other regulatory agencies recognize NSF's formally registered trademark. Holophane's NSF Certified models help make it easy to maintain sanitary conditions in your facility.
Food Processing Certifications and Ratings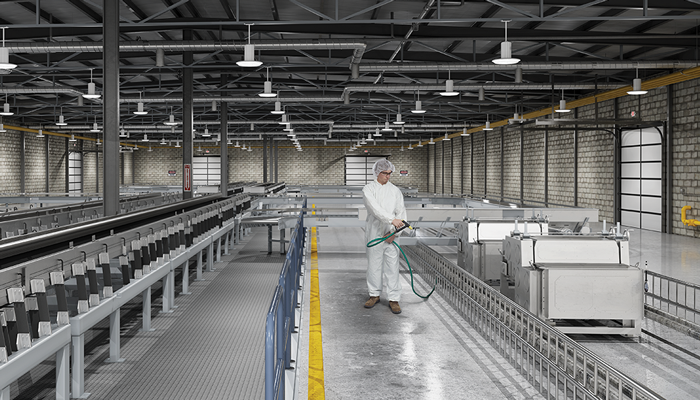 Hazardous Ratings
Hazardous ratings such as ingress protection (IP), hazardous classifications, and T-codes help you to understand what environmental factors a luminaire can withstand. Understanding this information can help you make the best lighting decisions for your hazardous environment.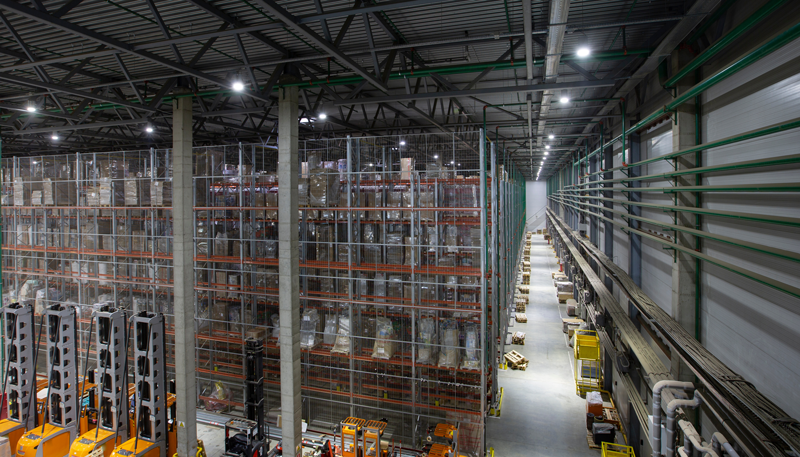 Is Your Project Ready for UL 924 Standards?
As of May 6th, 2022, a UL 924 change is effective that obsoletes many industry-standard emergency solutions. This update requires emergency lighting control devices to be provided with an input signal indicating the presence of normal power. The nLight AIR EM emergency solution (EM) meets this requirement wirelessly.
Is Your Project Ready for UL 924 Standards?
Enhancing Spaces for Hazardous Applications
---
Sign Up for BrightConnect

Stay up-to-date with information on the latest lighting and controls solutions from Holophane right in your inbox!


Get in Touch With Your Holophane Expert
We are standing by to help you find the right lighting solution for your project. A Holophane expert will be in touch with you.