Efficiency and safety are paramount for all manufacturing operations, including material handling, digital manufacturing, and microprocessor and chip production. The right industrial task lighting helps keep production lines going, employees safer and maintenance costs up to 40% lower. Our heavy-duty and energy-efficient lighting and controls solutions help keep your facility running optimally.
Manufacturing Lighting Solutions
Look to us for support and reliable products that will aid in safety, promote productivity, reduce energy costs, and have a positive impact on the environment. Leverage some of the world's most respected brands in lighting and intelligent spaces and choose from a broad product portfolio to meet the needs of every space of your manufacturing facility. Explore our product recommendations for each space.
Lighting Controls – Maximize Your Return​
Whether to address code requirements, improve operational efficiency or implement a fully integrated system, we can help you design the right solution for your facilities with a fully scalable, wireless solution from nLight®. Control devices either within or attached to the fixtures to provide a seamless connection to the nLight network. By requiring fewer devices, lighting design is simplified by making installation and space reconfiguration easier.
Featured Solutions for Manufacturing Facilities

XVOLT Protection by Holophane
XVOLT is an extra durable driver option available on select Holophane fixtures that provides an additional level of protection against dropped neutral and other power quality issues.
XVOLT Protection by Holophane

RELOC
RELOC® modular wiring solutions for lighting control and power distribution systems provide numerous advantages to contractors, building owners and facility managers. The system's pre-manufactured plug-and-play components quickly snap together, significantly reducing time and labor costs at installation.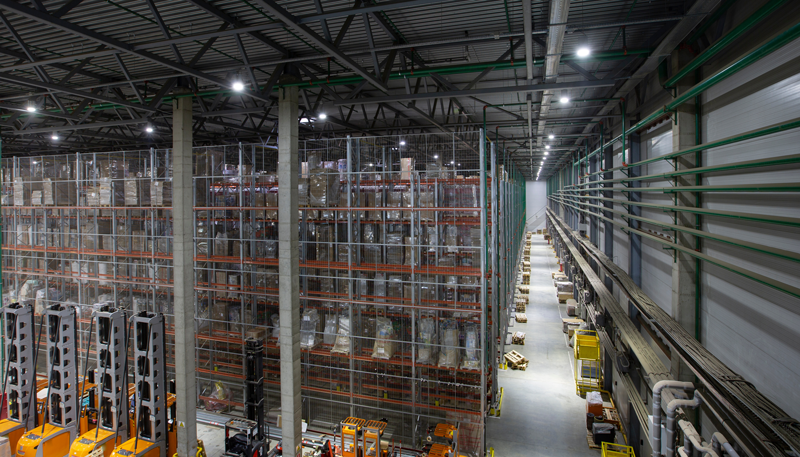 Is Your Project Ready for UL 924 Standards?
As of May 6th, 2022, a UL 924 change is effective that obsoletes many industry-standard emergency solutions. This update requires emergency lighting control devices to be provided with an input signal indicating the presence of normal power. The nLight AIR EM emergency solution (EM) meets this requirement wirelessly.
Is Your Project Ready for UL 924 Standards?
Enhancing Spaces for Hazardous Applications
---
Sign Up for BrightConnect

Stay up-to-date with information on the latest lighting and controls solutions from Holophane right in your inbox!


Get in Touch With Your Holophane Expert
We are standing by to help you find the right lighting solution for your project. A Holophane expert will be in touch with you.