PetroChem facilities must have lighting systems that create a functional environment that are durable, safe, and productive, while providing several solutions for various lighting applications. Understanding the need of keeping your facility up and running 24/7, our long lasting and low maintenance solutions ensure flexible and swift fixture replacement to satisfy a quick turnaround. Rely on our solutions to provide a safer and more secure environment throughout your facility while helping lower operational costs.
PetroChem Lighting Solutions
Understanding the need for a quick turnaround to upkeep and meet lead times, you can look to us for reliable products that will aid in safety, promote productivity, provide durability, and are cost effective, with support from a factory direct sales force. Leverage some of the world's most respected brands in lighting and intelligent spaces and choose from over 2 million product configurations to meet the needs of any PetroChem facility. Explore our product recommendations for each space.
Featured Solutions for Your PetroChem Environment

Hazardous Ratings
Hazardous ratings such as ingress protection (IP), hazardous classifications, and T-codes help you to understand what environmental factors a luminaire can withstand. Understanding this information can help you make the best lighting decisions for your hazardous environment.

XVOLT Protection by Holophane
Protect your lighting infrastructure from catastrophic failure with the XVOLT option from Holophane. Upgrading to XVOLT can provide the confidence of greater protection from poor power quality and helps ensure longer operational life for your lighting system.
XVOLT Protection by Holophane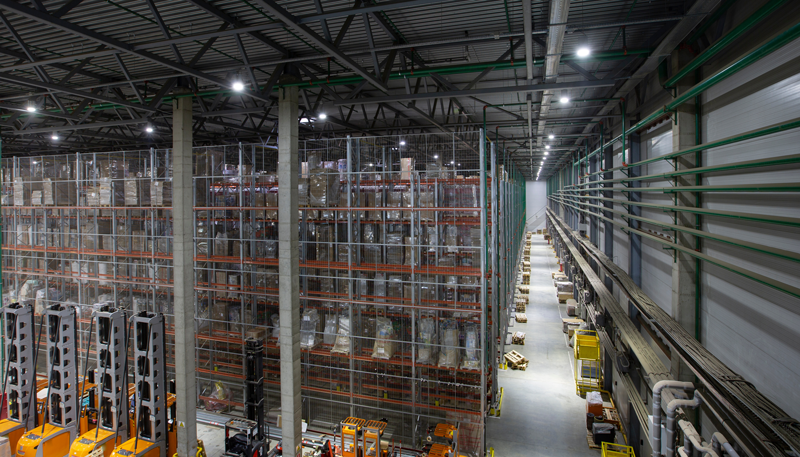 Is Your Project Ready for UL 924 Standards?
As of May 6th, 2022, a UL 924 change is effective that obsoletes many industry-standard emergency solutions. This update requires emergency lighting control devices to be provided with an input signal indicating the presence of normal power. The nLight AIR EM emergency solution (EM) meets this requirement wirelessly.
Is Your Project Ready for UL 924 Standards?
Enhancing Spaces for Hazardous Applications
---
Sign Up for BrightConnect

Stay up-to-date with information on the latest lighting and controls solutions from Holophane right in your inbox!


Get in Touch With Your Holophane Expert
We are standing by to help you find the right lighting solution for your project. A Holophane expert will be in touch with you.