Outdoor Utility Solutions
We offer a complete portfolio of low-maintenance, energy-efficient outdoor lighting solutions to help utilities boost their bottom line, including lineman-friendly solutions engineered for utilities.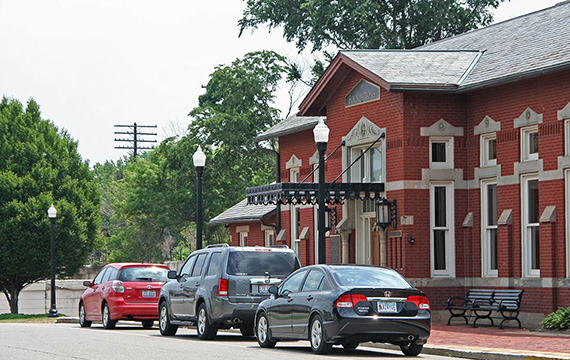 Outdoor Lighting and Controls
Our outdoor solutions combine energy-efficient LED products — ranging from flood and security lighting to roadway and decorative luminaires — with industry-leading controls to help maximize operational efficiency.
Outdoor Utility Applications
Downtown Streets
Holophane offers a deep portfolio of utility-friendly outdoor lighting solutions to enhance downtown streetscapes with period architectural luminaires and poles that give each city its own unique personality.
Commercial Districts
Commercial and shopping districts can become more inviting for drivers and pedestrians as a result of the enhanced visibility that Holophane lighting solutions can provide.
Residential Streets
Period post-top luminaires can beautify residential neighborhoods while providing the utility provider a reliable and sustainable platform that helps keep maintenance and operating costs to a minimum.
Roadways
High-speed and multi-lane roadways can easily be addressed with Holophane roadway lighting solutions, such as the Mongoose LED or HMAO LED series, that offer high uniformity with wide pole spacing.
Campuses
Utilities can offer architectural lighting solutions for higher education and business campuses that need illumination of streets, walkways, outdoor gathering areas by night and aesthetic appeal by day.
Parks & Rec
Beautify parks and recreation areas with Holophane period architectural lighting solutions that improve visibility, for enhanced visitor safety, while reducing time spent on maintenance and repair.
Large Areas
Holophane can address any large area needs you may have such as those that you might find at airports, stadiums, military bases, correctional facilities, ports, railyards and many other applications.
Security
Reliable, energy-efficient Holophane lighting solutions can improve illumination and visibility, helping utilities enhance safety and security.
Outdoor Featured Products